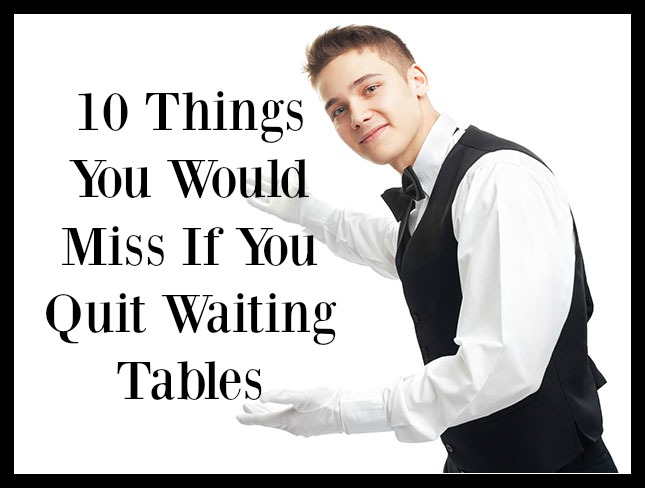 Never having to go to the ATM.
That after-shift cocktail when you hang out with your co-workers and shoot the shit.
Always having change for a twenty.
Being able to trade your shift with someone when you don't want to go to work.
Not having to decide what to wear to work each day because you wear a uniform.
Unlimited soda.
Not having to be at work before 10:30 AM.
Being able to eat your meals on the clock.
Always having quarters to do your laundry.
Working with a crazy group of people who you hate and love at the same time.
Now read one of these lame-ass posts: