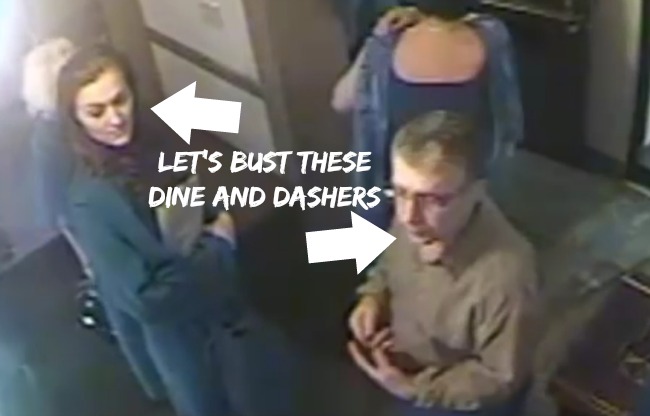 If there is one thing I hate more than anything, it's people who dine and dash. Too many times, the restaurant makes the server accept responsibility for these lying, thieving asshole customers and it's not fair. (It's also illegal, but we know that silly little things like laws don't always matter in the restaurant world.)
According to Munchies, on New Year's Eve at a Russian restaurant called Chinar on Staten Island, four pieces of scum peeled themselves off of some murky pond water and went to dinner where they racked up a $645 bill. When the time came for them to pay their bill, they decided it wasn't necessary and hopped on into their silver SUV and left. This, after picking up their coats at the coat check where they probably stiffed the coatcheck girl too.
Well, the NYPD would like to find these three women and one man four pieces of shit so they can have some words with them. Thankfully, there is surveillance video and I am more than happy to share it until the cows come home. If anyone knows any of these deadbeats, please call the Crime Stoppers Hotline at 1-800-577- TIPS (8477) or fill out an anonymous form on the Crime Stoppers website. You can even send a text to 274637 (CRIMES) and use the code TIP577.
Let's bust these sorry excuses for human beings. If you don't have enough money to pay for your meal (and leave a decent tip) then don't go out to a restaurant. We don't need you there and we would rather use our time, energy and tables for customers who are going to pay for their food and tip us for doing a job well done.
Share this, so that we can be a part of sending these losers to jail. Let's do this.
Now read one of these lame-ass posts: